Rinder India manufacturing includes in-house processes such as plastic injection moulding, vaccum metalizing for reflectors, hard coating for head light lenses, painting on Reflector & Lens, Ultrasonic Welding, Robotic Sealing, Assembly etc. which are being extensively controlled to ensure a high product quality. A rigorous audit is done periodically in order to verify the processes.

Moulding
Rinder India is equipped with over 40 Injection Moulding machines, ranging from 60 T to 500 T capacities.

Assembly
Rinder India has streamlined conveyorized systems for the Assembly of Components, following a proper sequence of operations. The assembly lines are equipped with robotic sealing machines for Sealant Application, an Ultrasonic Welding machine, Vibration Wielding and a Hot Plate Welding machine.

Base Coating
A process required for PPS, PP reflectors to charge the surface before metalizing.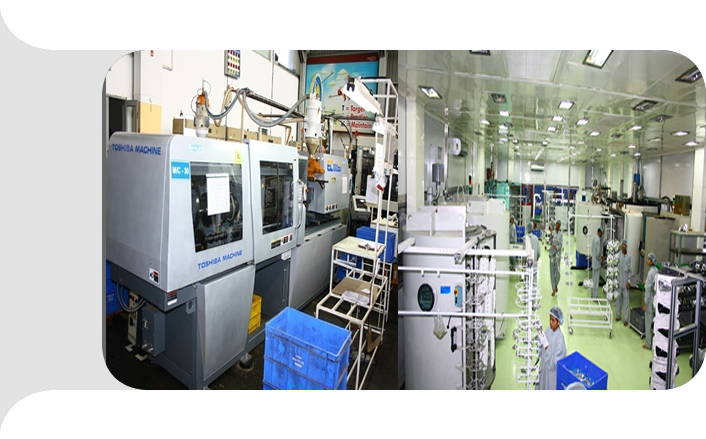 Metalizing
This process is the heart of the illumination and the key of Rinder?s light output performance. A layer of aluminum is deposited precisely on the plastic reflectors with the help of European vacuum chambers for all kinds of reflectors for headlamps, tail lamps and blinkers.

Hard Coating
As per regulation, we have the facility to cover the lens surface with a uniform layer of silicon. This silicon layer enhances the wearing strength of the lens by protecting it against scratches and hence provides a better illumination for a longer period.